Ontario County Chapter of ABATE of NY, Inc.
What is ABATE?
ABATE is the neutral and common ground that alows every rider, no matter what you ride, to stand beside and support each other in unity, and to safeguard their rights as individuals with different views: a concept that all riders are united with common interests and with a ground on which to stand.
It is our belief that the majority of anti-biker laws are enacted because of ignorance. This is done, in part, to a lack of representation from motorcyclists themselves. ABATE of New York works closely throughout the state and country in order to ensure that factual information and motorcyclist's views are presented to all legislators.
Join Ontario County ABATE Today!
Want to know more?
Come join us at our next meeting or event. All are welcome and open to the public. You do not need to ride to take part.
Our Next Meetings:
- Sunday August 2nd. @ 10:00 AM
Jose & Willy's, 20 Lakeshore Drive,
Canandaigua, NY 14424
Bring a friend to the next meeting.
Future Meeting Dates.
-Sunday September 13th. 2015
-Sunday October 4th. 2015
For a complete list of future meeting dates, see our events page.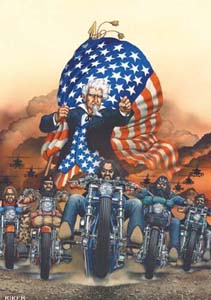 Upcoming Events
This Sunday is our regular meeting at Jose and Willy's. Immediately following the meeting all those who want will be heading to Phelps for the 1st annual Sauerkraut Festival Bike Show. This is a collaborative effort between the Phelps BDTC and Ontario County ABATE, to raise funds/food for the Phelps Food Cupboard. Kid Curry is performing, the beer is cold and there are some cool door prizes. I would love to see a good showing of our members in the displaying there bike(s) and or working the show.
The 30th of August will be a combined memorial run and chapter party. We will most likely ride to PA and back ending at Lock, Stock and Barrel where we will proceed to party! Please come to this next meeting and share any idea's you have on helping to make this a great time.
To Contact Us:
American Bikers Aimed Toward Education
Ontario County Chapter, PO Box 546, Canandaigua, NY 14424
Please check back frequently for updates. (Last updated: July 30, 2015)
Our Members ride or are interested in, all brands and types of motorcycles. You do not have to ride to be a member! Interested in becoming a member
Click Here
for a printable membership form, Or join us at any of our meetings or events.